2022 highlights shown below.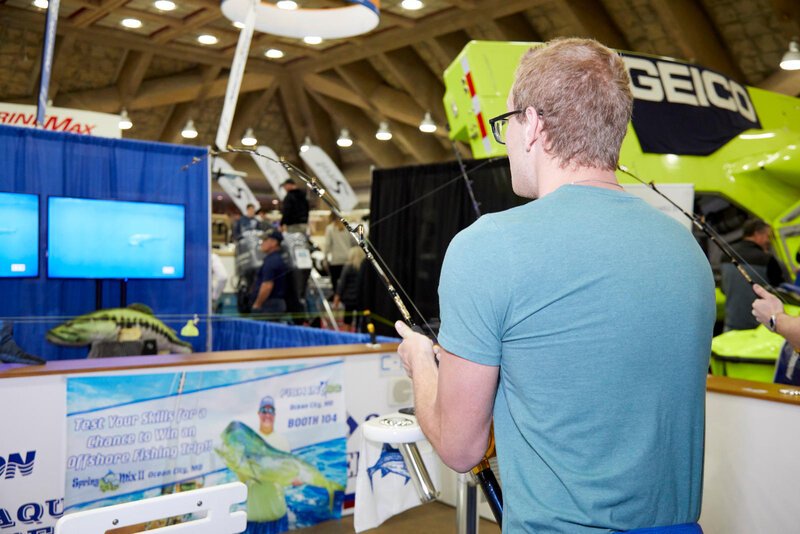 Go Fishing Friday
Space N2
Find all things fishing on Friday at the show.  Enjoy a fish fry, sharpen your angling skills at one of the Discover Fishing seminars, or enter the Friday Fish Fighting Tournament.  Think you have what it takes to land the winning fish?!  Stop by the virtual fishing simulator with your friends and battle to earn the best score for giveaways—or to win the grand prize—a fishing charter!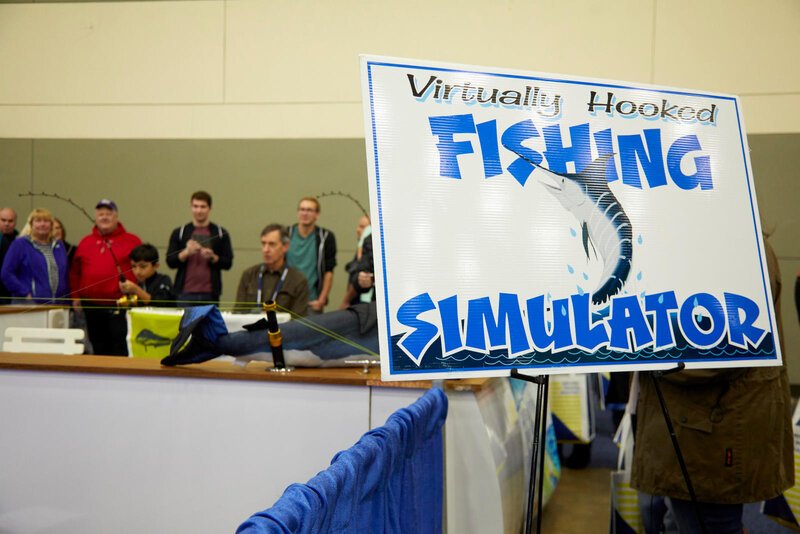 Virtual Fishing Simulator
Space N2
Feel the strike! Watch the rod bend! Experience the pull as your fish runs for the bottom! This interactive fishing simulator is as "reel" as it gets without getting your line wet. Will you land your trophy fish? Or just tell the tale of how it got away? Stand shoulder-to-shoulder and enjoy a friendly competition with your fishing partner to see who can land the big one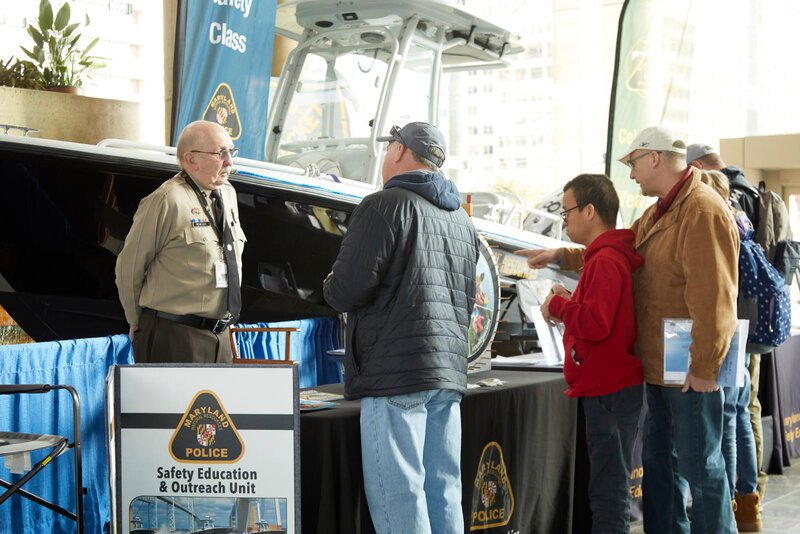 Military/First Responder Day
Friday, January 24
Friday is the day we would like to show our gratitude for our military and first responders.  To show our appreciation we will be offering a $2 discount to all active/veteran military and active/retired first responders.  To receive this discount show your military/first responder identification card when purchasing a ticket at the show's box office.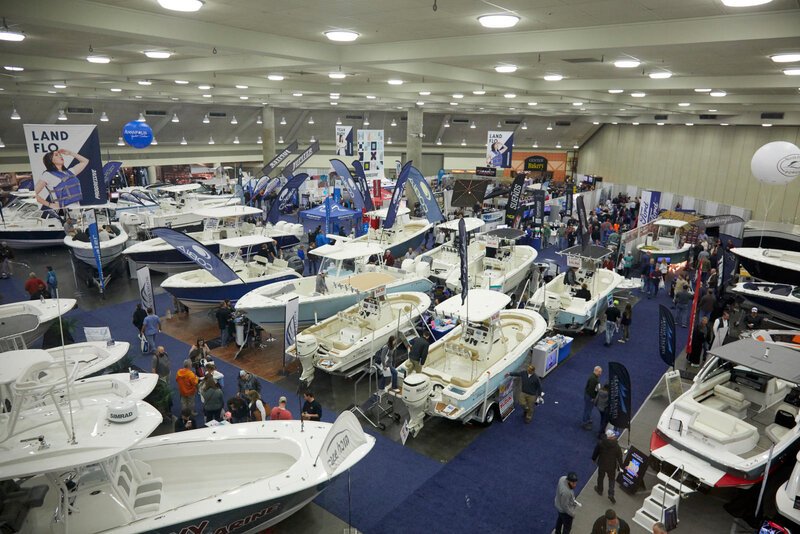 10th Annual Crab Pickin' Contest
Friday 5PM - Near the main entrance
In true Maryland style, contestants will "pick" for great prizes from Conrad's Seafood Restaurant and more at the show's Crab Pickin' Contest. Contestants can sign up in the show office.
Grand Prize: 55inch 4K Ultra High Definition Fire TV Edition!
Previous two year (2018-2019) winners are not eligible to enter the contest in 2020.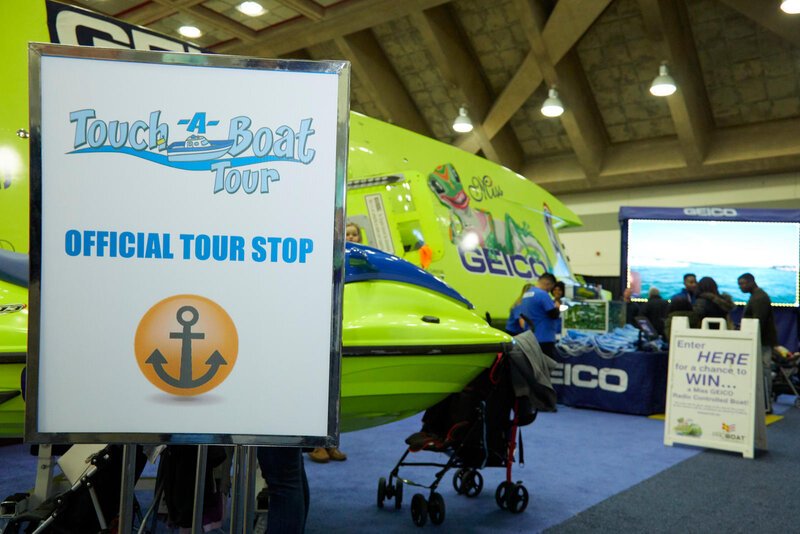 Touch-A-Boat Tour for Kids
Space K27
The Touch-a-Boat Tour features a variety of recreational boats throughout the Show floor. Kids of all ages can climb aboard, snap a pic at the helm and learn the ropes of life on the high seas. At tour completion, they will win a prize.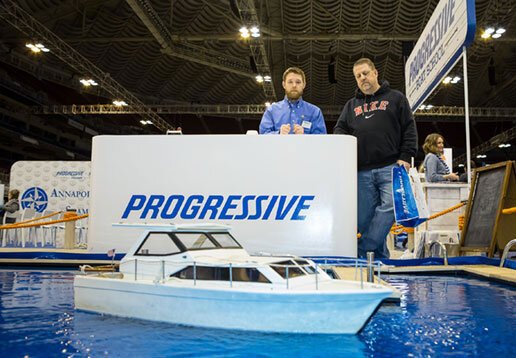 Progressive® Insurance Booth
Come visit the Progressive booth for education and inspiration to help you get the most of your boating lifestyle! Stop by to master your technique at our docking pool or take a spin at a Virtual Reality boating experience. You can also:
Boost your boating IQ with an entertaining curriculum of hands-on boating courses
Spin the Progressive compass for your chance to win a branded takeaway item
Get answers to boating questions and chat with Progressive Insurance experts about boat coverage
Children younger than age 13 can participate in the virtual reality activation with parent's onsite permission.
SEMINAR TOPICS:
Ask a Captain
Boating Apps & Tablets
Docking De-Stressed
10 Steps to Being a Good Gilligan
Get Your Captains License
Gateway to Boating
Trailering (Hooking Up)
Maintenance 101
Hands-On Interactive:
Electronics 101 (SS Neversail)
Docking Pool
Line Handling
Trivia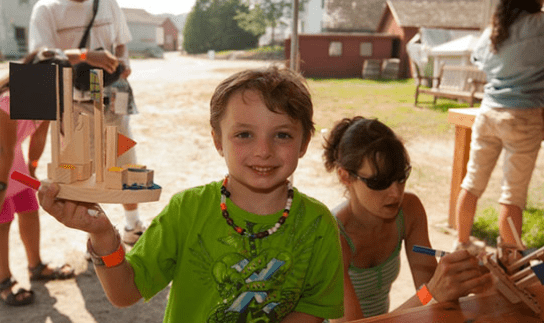 Kids' Build-A-Boat—Toy Boat Building
Space 1
If they can imagine it, they can build it! Little skippers will have boatloads of fun creating a one-of-a kind nautical masterpieces to take home as a show souvenir.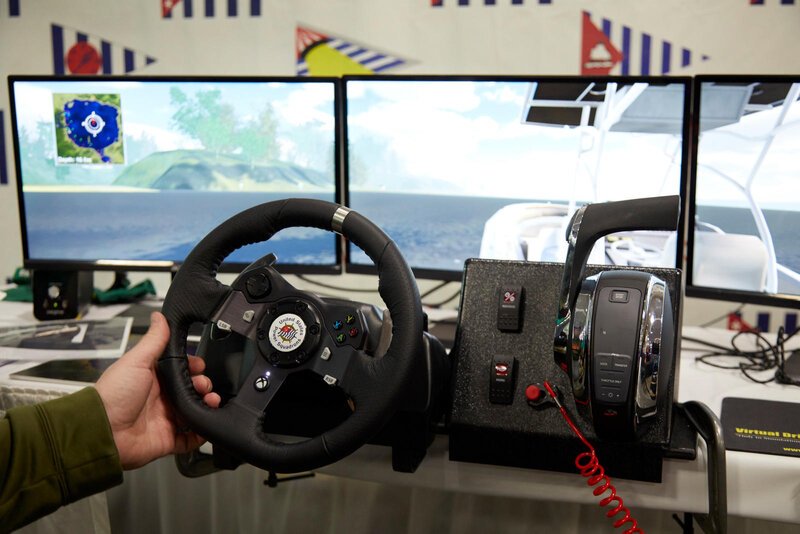 Boating Skills Virtual Trainer—Test Your Boating Skills
Space 2
Take the helm and set out on a simulated "boat trip" to practice boating skills such as docking, pivot turns, stopping and more. The America's Boating Club Boating Skills Virtual Trainer is equipped with a steering wheel and real Mercury throttle to give you hands-on experience as you pilot your virtual boat on a lake with other powerboats, sailboats, navigation aids and a marina.