Sales Kit & Rates
Save on space rates; free access to market research; connect to the industry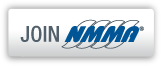 We work hard to produce top-notch events for our exhibitors and attendees.  As an exhibitor in an NMMA-produced show, you benefit from a conbination of resources, expertise and accountability that is unequaled in the industry.
---
We appreciate your interest in the Progressive® Insurance Baltimore Boat Show®, January 23–26, 2020. Year after year, boaters choose the Progressive Insurance Baltimore Boat Show because they know the best deals on the biggest selection of boats are here: the Show is literally wall-to-wall boats! Located in the new Baltimore Convention Center, the show is convenient to a number of Baltimore's many attractions including: Baltimore's famed Inner Harbor, HarborPlace, ESPN Zone, Little Italy and Fells Point.
---
Here are a few reasons to reserve your space early:
Largest Show of its kind in the Mid Atlantic.
Multiple, free features for attendees.
The show usually sells out all space.
Bulk Space                                            Booth Space (10x10)
Member    $7.85 sq. ft.                             Member $9.95 sq. ft.
Non-member $8.95 sq. ft                          Non Member $11.15 sq. ft.                                                   


Member pricing is available to members of Maryland Marine Trades Association.
 All rates include:
Material handling (cranes/forklifts)
Exhibitor Credentials (limits apply)
Pre-show freight warehousing and delivery to your space
Show Guide listing, plus cross-reference listing
Exhibitor listing and link to your website from BaltimoreBoatShow.com
 Booth rates also include:
Back and side drape

 

---

For exhibiting information, please contact:

Dave Bachinski
Show Manager
Tel:  646-370-3593
Fax:  888-649-7786     
email: dbachinski@nmma.org

---

You will be contacted with space options soon after receiving your application and deposit payment. To ensure fairness, all allocations are made in accordance with NMMA Shows Committee sanctioned regulations; giving recognition to show seniority, NMMA membership and type of exhibit.

 

---

 
Allocation Procedures & Display Guidelines
---