Sales Kit & Rates
Save on space rates; free access to market research; connect to the industry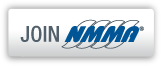 We work hard to produce top-notch events for our exhibitors and attendees.  As an exhibitor in an NMMA-produced show, you benefit from a conbination of resources, expertise and accountability that is unequaled in the industry.
---
We appreciate your interest in the Progressive® Insurance Baltimore Boat Show, January 24–27, 2019. Year after year, boaters choose the Progressive Insurance Baltimore Boat Show because they know the best deals on the biggest selection of boats are here: the Show is literally wall-to-wall boats! Located in the new Baltimore Convention Center, the show is convenient to a number of Baltimore's many attractions including: Baltimore's famed Inner Harbor, HarborPlace, ESPN Zone, Little Italy and Fells Point.
---
Here are a few reasons to reserve your space early:
Largest Show of its kind in the Mid Atlantic.
Multiple, free features for attendees.
The show usually sells out all space.
Bulk Space                                            Booth Space (10x10)
Member - $7.55 sq. ft                               Member $9.80
Non-member $8.65 sq. ft                          Non Member $10.95                                                    


Member pricing is available to members of Maryland Marine Trades Association.
 All rates include:
• Material handling (cranes/forklifts)
• Exhibitor Credentials (limits apply)
• Pre-show freight warehousing and delivery to your space
• Show Guide listing, plus cross-reference listing
• Exhibitor listing and link to your website from BaltimoreBoatShow.com
 Booth rates also include:
• Back and side drape

---
For exhibiting information, please contact:
Dave Bachinski
Show Coordinator
Tel:  646-370-3593
Fax:  888-649-7786     
email: dbachinski@nmma.org
---
You will be contacted with space options soon after receiving your application and deposit payment. To ensure fairness, all allocations are made in accordance with NMMA Shows Committee sanctioned regulations; giving recognition to show seniority, NMMA membership and type of exhibit.
---
NMMA Allocation Procedures
---
---